Before and after: House renovation at Revelon Road, Brockley

Having lost many of its historic features years ago, this Victorian house in Brockley gave its owners the ideal opportunity to reinvent their property as a stylish, modern family home with comfortable living areas, underfloor heating and fresh décor from head to toe.

To carry out this home refurbishment, we followed plans drawn up by Widger Architecture, which places an emphasis on innovative design.

A beautifully panelled lounge room

Partial renovations in the past had left the lounge area muddled and lacking identity. Following the architect's designs, Sentinel Design and Build's carpenters and joiners went to work adding sumptuous wood panelling with a matching hardwood floor. The rest shelf in the bay window adds a lovely, restful touch to the décor.

The warm, rich, natural wood textures in the lounge and throughout the property give it a unique and relaxing character.

Modern kitchen installation

The disjointed existing dining area was completely overhauled with the chimney breast removed and new flooring, sleek lighting and a modern kitchen installed.

Cooking, dining, conversation – this area will be redefined and rehumanised by multiple activities. The refurbishment has given it a fresh purpose.

Old kitchen converted into a library

The kitchen in the Victorian extension at the rear of the property has been converted into a charming library space. Structural steel installation enabled us to replace one of the external walls with glazing for an area illuminated by natural light for daytime reading.


Bespoke bookshelves were built by our carpenters to house the client's extensive reading collection, which continues the wood panel theme, while the room also opens out into the garden area for a double dose of nature.
Complete bathroom installation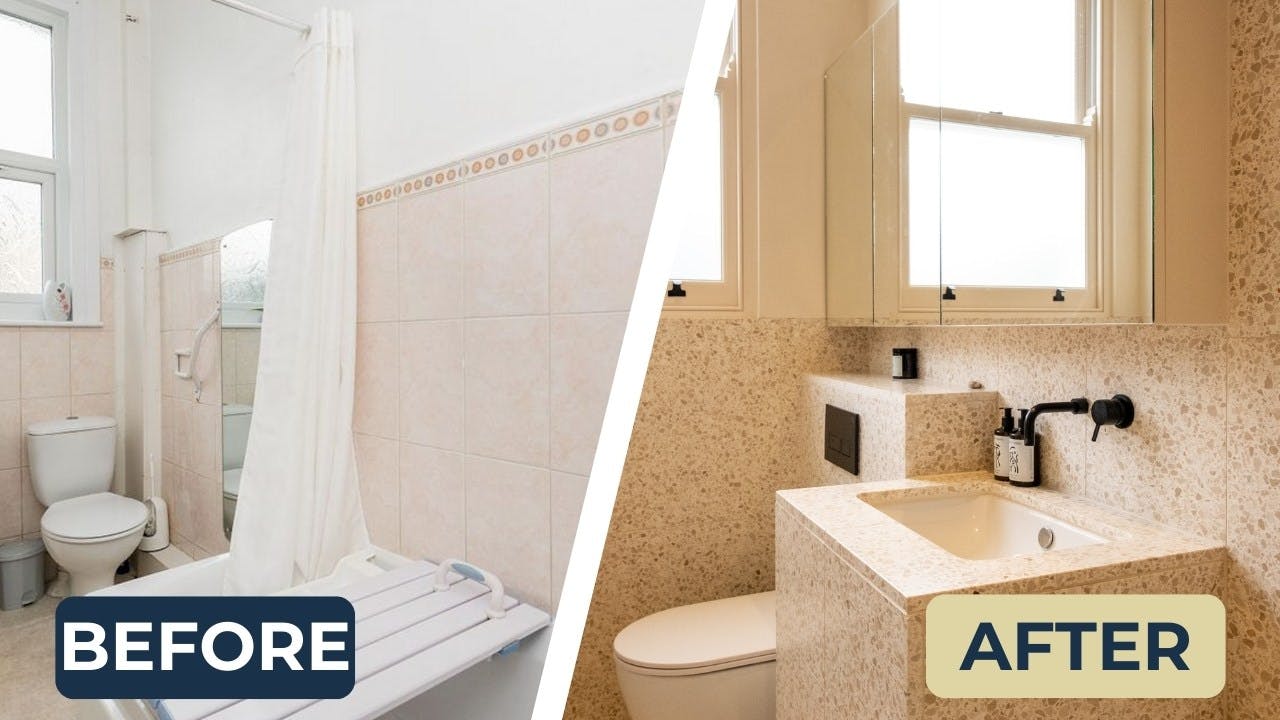 Our plumbing experts and decorators went to work on the bathroom, replacing a functional area with something full of character and charm. The client's terrazzo-style wall and floor covering was also used to house the basin and cistern for a sculpted effect, and new cabinets and an ample bathtub were installed.

Get in touch
To find out more about our home refurbishment, extension and kitchen and bathroom installation services, call 0800 292 2128 or email contact@sentineldesignandbuild.co.uk.