Home Extensions in South East London
Proudly offering our Home Extension Services across London & South East London including Greenwich, Blackheath, Charlton, Shooters Hill, Eltham, Plumstead, Lewisham, Brockley and all surrounding areas.
Looking to create more space in your home? With our home extension services, available across London, South East London and Essex, we can help improve your home. If you'd like to get in touch about our home extensions services, simply give us a call via our phone number on, 0800 292 2128 or 020 3302 8005.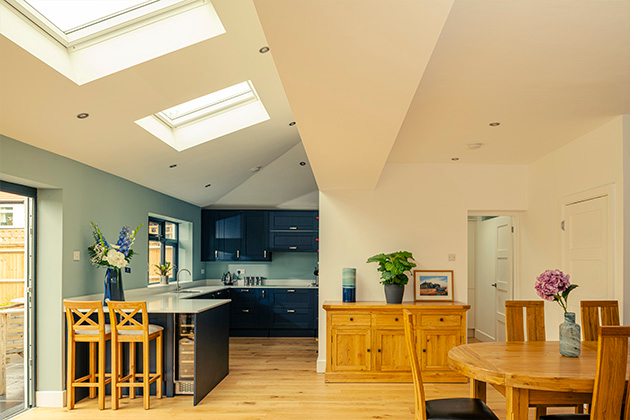 Home Extensions in South East London
To begin with, we will gather an understanding of exactly what you're looking to do with your property. Once we've established this, we can work on designing a brand new extension for your home. We take on your home extension projects from start to finish. From design to supplying the materials and erecting the extension, we're more than happy and prepared to help.
If you're unsure as to whether you should home extension services in South East London, then no problem! We've listed a few of the reasons/advantages of doing so below. Hopefully this will help you with making the final decision.
Having an extension means you can create more space for a range of reasons and purposes. Whether you're looking to create a gym, an office, a new bedroom and much more; a home extension is great for creating space for pretty much anything.
By extending your home, you can add value to your property if you ever decide to sell and move house. This is great as you can benefit from extra space, all whilst not having to move until you're ready; and once you do, you will have mostly likely add value to your home!
Finally, for those who aren't interested in moving home but are a growing family perhaps, a home extension means you can avoid moving home and create more space in your current property. So, avoid all the hassle and stress of moving house and stay put with a brand new home extension.
As you can see, there's plenty of benefits and reasons for having a home extension. If you'd like to get in touch with us here at Sentinel Design And Build, you can do so using the contact details below.
Contact Us Today for Our Services
To reach us, you can either use our phone number on, 0800 292 2128 or 020 3302 8005 or use the contact form on our website to send us a message. Finally, you can use our email address at, contact@sentineldesignandbuild.co.uk. If you'd like to see the work that we have done for customers, please visit our gallery page. For reviews that our customers have, take a look at our reviews page.