Kitchen Installation
Selecting the right design and build specialist to manage your kitchen installation is crucial to the success of your project. As well as being sure to find an experienced and qualified expert, they also need to understand your vision and be the right fit for your unique project. Want to get in touch with us regarding our kitchen installation services? Just give us a call on, 0800 292 2128 or 020 3302 8005. After all, the kitchen is the heart of the home and this is your opportunity to make it your dream space.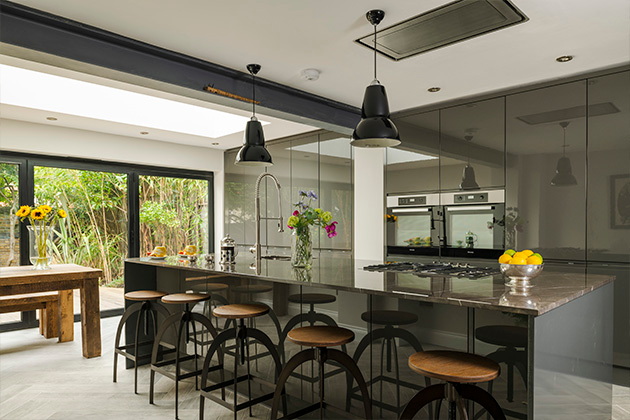 Why choose us for your kitchen installation?
With decades of experience in the building and design trade, we can help turn homes into castles, working with our clients to closely follow their vision and make their dream a reality.
Whether you imagine hosting dinner parties or enjoying family breakfasts, we'll design and install the kitchen that's right for you. Everything is designed to the finest detail, from the look and style down to the configuration and layout of your ideal kitchen.
We work to the highest standard to ensure an exquisite finish that will leave you feeling over the moon with the end result.
If you're looking for expert kitchen installation in South East London
...then we'd love to hear from you. We welcome enquiries from across Greenwich, Blackheath, Charlton, Shooters Hill, Eltham, Plumstead, Lewisham and Brockley, and would be happy to provide a detailed quote unique to your requirements. You can call us on either 0800 292 2128 or 020 3302 8005, or send us an email at contact@sentineldesignandbuild.co.uk and we'll get back to you as quickly as possible. You can also use our contact form to send us a message. Want to see the work we have carried out for customers? Just see our gallery page. Want to read the reviews that we've received from customers? Just see the reviews page on our website.